---
AJ shows
---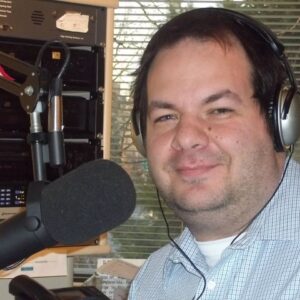 AJ has been doing this job since the late 90s in some capacity. Born and raised in Central PA he has done radio all over. He is also a club and wedding DJ, and has worked in Classic Rock, Country, Rock, Pop and everything in between, most recently he was doing Mornings in Gainesville, FL.
He loves what he does and interacting with all the listeners is his biggest passion. Sharing likes and opinions is one of the most enjoyable experiences of being on the radio.
When he is not joking with you, He is listening to music, watching some of his favorite TV shows like the Chicago Franchise, NCIS, and he really misses Suits. Usually he is doing all this while eating a dozen donuts and downing a Diet Pepsi, with the cat. (Don't judge them…they are grumpy old men).  Shoot me him email and request your favorite songs, or tell him your most embarrassing story. He promises we won't use it on the air, but if we do names will be changed to protect the guilty….
---