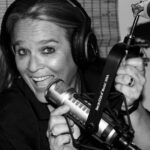 The Florida Roundtable is a one-hour news and public affairs program that provides in-depth discussions of state, national, and international events affecting  Florida.
Past guests include former Governor Charlie Crist, Congressman Alan Grayson, Vice President Dick Cheney, Senator Mel Martinez, Congressman Allen Boyd, ICUF President Dr. Ed Moore, former DEP Secretary Michael Sole, political analyst Rhodes Cook, and Fox News Analyst Ed Puzzuoli
Host Melissa Foxx has been in broadcasting since the mid-1980s wearing many "hats" and handling nearly every format. She is currently the Executive Producer of "Good Morning Orlando" on NewsRadio WFLA in Orlando.
---